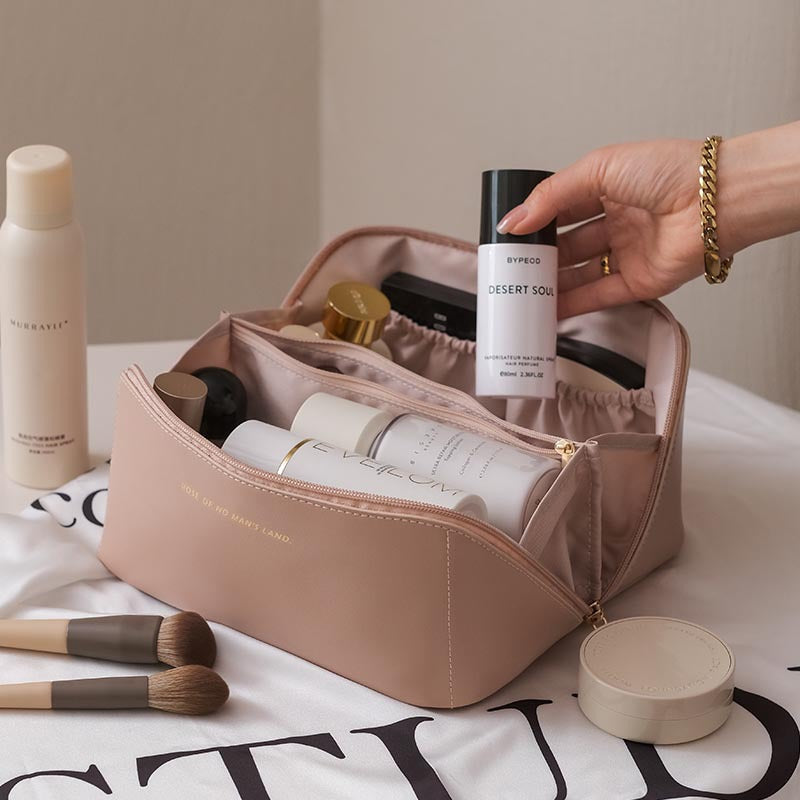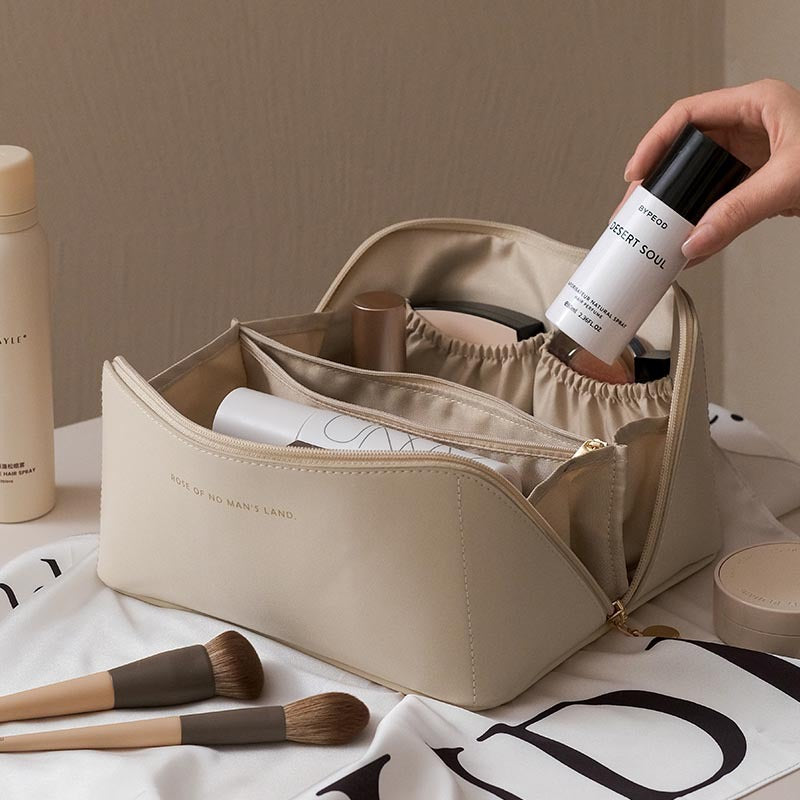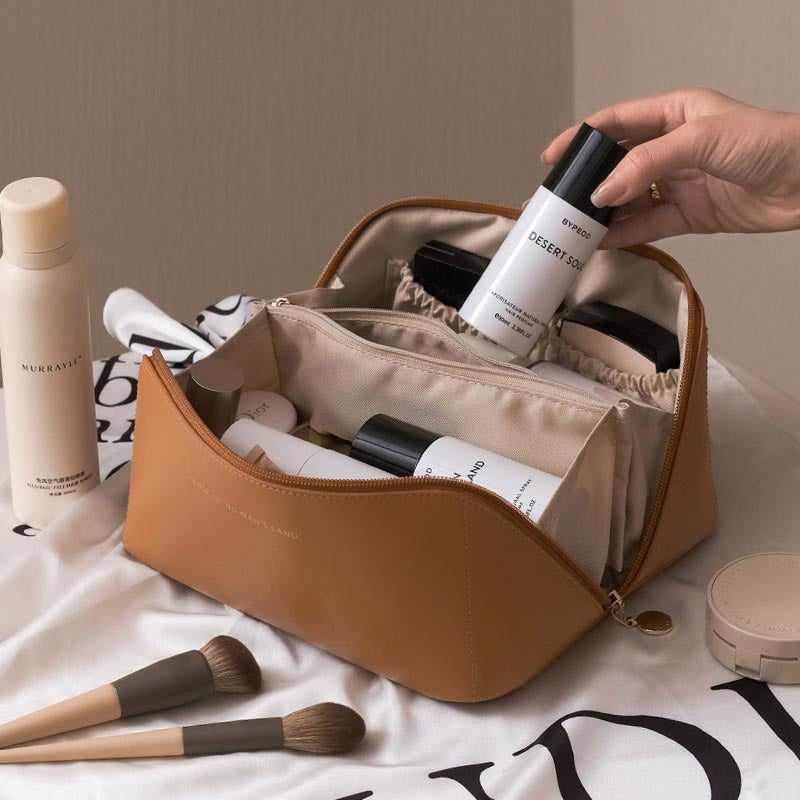 Sale price
$21.95 USD
Regular price
$43.90 USD
Free shipping when buying 3 or more items
INNOVATIVE DESIGN
The bag designers created a diagonal zipper that gives the bag a sleek look while allowing easy access and a complete 180° opening.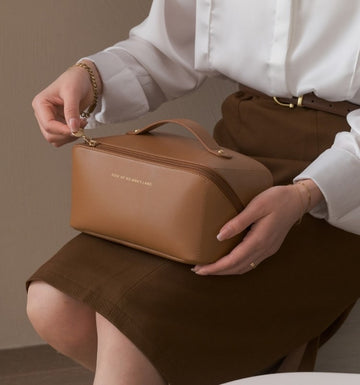 EASING YOUR MAKE UP ROUTINE
The bag provides you with a complete view of the content, all at the same time. This blows traditional make up bags out of the water as it gives you quick access and makes it easier to find and select your makeup for today.
LARGE CAPACITY
The compartments were designed to make sure you can store all you must-have items, and the variety of pockets means you will always find a perfect spot for each of your essentials.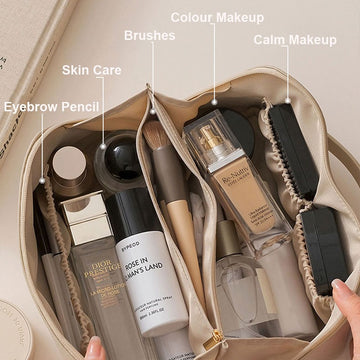 PREMIUM WATERPROOF LEATHER
We do not compromise quality, this bag is built using the best vegan leather available on the market. You will not have to worry about the color wearing off or tearing on the inside.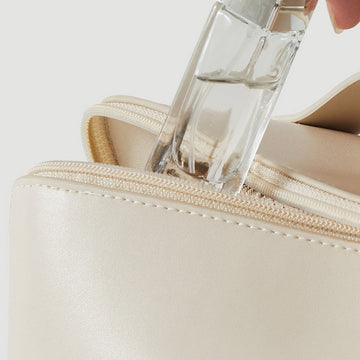 CONVENIENT COMPARTMENTS
Our new design includes convenient compartments specifically tailored to accommodate all your cosmetic needs. Find a spot for every item.